Intern Jobs with TSG
Start, continue, and grow your career at The Systems Group with one of the intern jobs we have available. We value our employees above all else, as Our Employees Make The Difference! As we continue to grow, we're always looking for the best and the brightest to join our divisions. With offices all around the country, the company offers a diverse variety of locations and functional areas, from engineering positions in Nashville, Tennessee to accounting positions at our corporate headquarters in El Dorado, Arkansas. If we don't have the intern job that you're looking for currently open, fill out the below form to be notified when it does!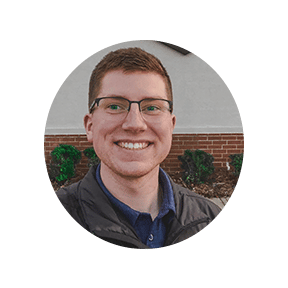 Blake Shahan, Entry-Level Engineer
"I started with Systems as an intern, where I was introduced to the steel industry and how engineering is used to design and maintain steel mills. I spent the majority of my time training and shadowing engineers and pipe designers in AutoCAD Plant 3D, while also getting hands-on experience with Leica RTC 360 laser scanners. I had the opportunity to travel to El Dorado, and to multiple plants including Big River Steel in Osceola, Blytheville-Hickman in Armorel, and SSAB in Axis, Alabama, to help with the on-site laser scanning for projects.
At the end of my intern job, I was very fortunate to be able to continue to work part-time through the Fall 2021 semester. I have had such an amazing experience with The Systems Group and have met so many wonderful people. I'm very excited for the opportunity to work for such an amazing company."
No Open Intern Jobs? Fill out the form below to get updates!